Team Sports Planet: An internet pioneer faces Amazon, private equity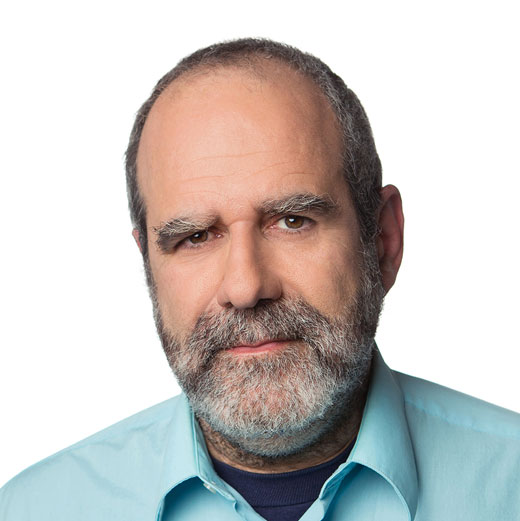 by Joseph N. DiStefano
Staff Writer | [email protected]
Way back in 2001, Brian Kerrigan and Kari Altman were internet pioneers.
Now, the Philadelphia couple are hustling to keep the growing Team Sports Planet, the multinational team-uniforms business they run from a former harness factory in South Philly, in the face of aggressive investments by Amazon.com and other larger players in yet another fast-consolidating, digitally driven niche industry.
Altman, from Yardley, and Kerrigan, from Upper Darby, moved back to Philly because they wanted to raise a family here after spending the 1990s in New York City, where he headed a Wall Street software shop and she built corporate websites.
"We were the first pure-online team-uniform dealer — football uniforms, baseball uniforms, basketball uniforms," Kerrigan said.
They started with softball. "Our first bright idea was to be female-focused," he told me from his third-floor office next to the design studio. "Most team dealers were grumpy middle-aged guys driving around to see the football coach at the high school. They thought of softball as guys drinking beer."
But Altman had pitched at Pennsbury High School, and saw that coaches and team sponsors were ready to move their orders online, to people who spoke their language: "Almost all of our reps are women. Moms selling to moms."
Back then, "even the manufacturers weren't online," Kerrigan said. "The team dealers weren't online." Scrounging early softball websites, he found an unprotected spreadsheet on which a national sports group had left 5,000 contacts for fast-pitch coaches. Kerrigan and Altman made it a sales-lead list. After landing local school and league orders, they started recruiting U.S. expatriate teams on bases abroad, which led to military team orders.
"We get an order for 23 uniforms, with numbers from 1 to 56, medium and large. We hang up the phone and send that order to a manufacturing company," shepherding the job to make sure it gets done right and on time, he said.
When Kerrigan and Altman started, there were still factories in North Philly where seamstresses could sew uniforms at single machines. (There was also a silk-screen printer in the former harness building — it was why they picked that site, because it could handle jobs in a pinch.) They still send embroidery work to a firm staffed by Polish and Ukrainian women in Port Richmond. But the silk screener, like most of the clothing factories that were  in business when they started Team Sports Planet, is gone.
The production end of the industry is consolidating. A favorite supplier, Dynamic Team Sports in Exton, was purchased by Virginia-based TDI Cos. in March. Dynamic, whose largest production facility is in Canada, does what Kerrigan said is now "the hottest thing in our industry — sublimated fabric. At its birth, it goes through those large laser printers, and all that ink is blown directly in," instead of printing through a separate process onto blank fabric. "So it costs the same for a small batch as for a large run." No need to store special-run printed fabric on warehouse shelves until there's an order.
Though Philadelphia has lost its historic textile and clothing plants, two national companies — Amazon and Fanatics, Michael Rubin's pro and college gear marketing machine, with an office in Conshohocken — have lately started producing their own printed clothes in the region. At its Amazon Woot! plant near Norristown, the warehouse distribution giant has hired dozens of local workers and managers, imported high-speed Israel-made Korint clothing printing machines at the former Ricoh and Verizon site, and taken out patents to protect a new system for ordering, printing, cutting, and mailing garments directly to customers.
Fanatics last year bought the 600-worker Majestic factory outside Easton, Pa., which makes Major League Baseball uniforms, as it expands its sales — 90 percent of which are online, with 10 percent at retail locations like the NBA Store that Fanatics runs on Fifth Avenue in New York, owner Rubin said.
"I expect Amazon Woot! will be taking the low end of the business," Kerrigan said. "T-shirts. Bar-league stuff. Corporate stuff. Ad specialty. That's kind of low-hanging fruit and low-dollar volume. Look at Amazon's average sale with its Prime service. It's about $49. Our average sale is $1,101," and more than four times that on international orders. (Amazon hasn't answered my calls for comment on Woot! sales.)
"The big thing is, we create our own designs," Altman said. Team Sports Planet has two designers on its staff of 12. "Things are changing, we can adapt."
Team Sports Planet shares some government-agency and military-team jobs with a larger, Texas-based firm that is too big to qualify for government small-business set-asides.
Private equity has also invested in the team-sports uniform game. Bala Cynwyd-based Susquehanna Growth Equity Partners, an investment firm affiliated with the giant trading firm Susquehanna International Group, paid $35 million this year for Dallas-based OrderMyGear, which calls itself "a leader in e-group commerce" for sports uniforms. "They're trying to set up a client-and-store model," as colleges are starting to move team gear to distant alumni, Kerrigan said.
Foreign orders help keep Team Sports Planet in business. "It's a huge differentiator if you've figured out the hurdles in the international government and business channels for over a decade, like we have," Kerrigan said.
When will Amazon's next feature inaugurate direct competition? "We're like those fish that swim in the mouths of sharks. We'll never get caught," he said with a laugh. "We are very aware of the sharks."